Hot Water Music / Good Riddance / Bad Cop Bad Cop
with
Good Riddance
,
Bad Cop / Bad Cop
,
Elway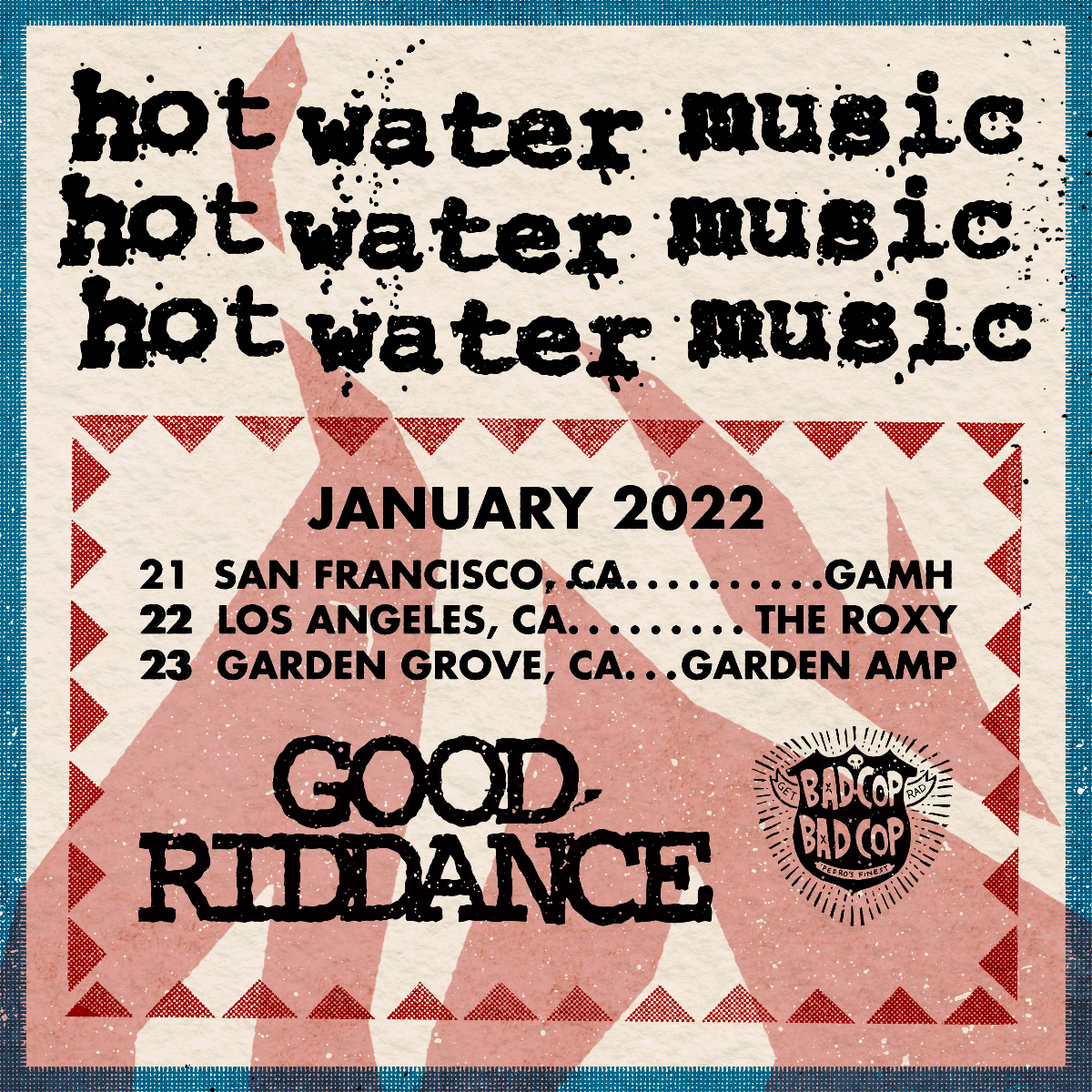 $35.00
Hot Water Music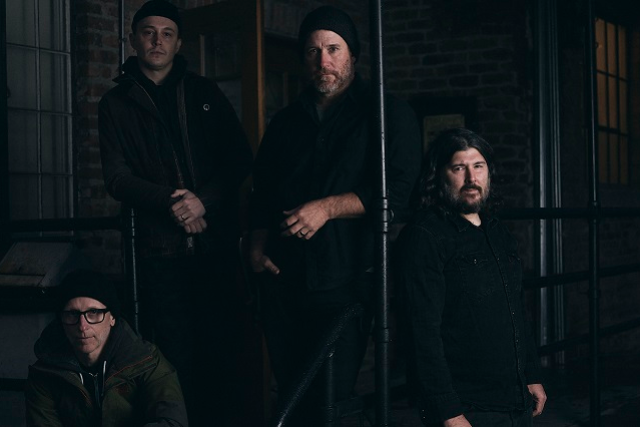 Good Riddance
Bad Cop / Bad Cop
It's been a hectic couple of years since Los Angeles punk quartet Bad Cop/Bad Cop dropped their debut full-length, Not Sorry. The band spent a huge chunk of the intervening time on the road, like most bands do—and they wound up discovering some ugly things about themselves, like most bands do. Only for Bad Cop/Bad Cop, it got very serious, very quickly. "We were on the Fat Wreck Chords 25th anniversary tour in 2015, and Stacey was partying really hard," says co-vocalist Jennie Cotterill. "She ended up bottoming out on the tour, and we had to leave. It was not a good separation. We had to go home and drop off the tour and figure out if we were still a band, what are we going to do about Stacey… Thankfully, Fat helped send her to detox, and she came out of that as a completely new person with a totally different trajectory. Before that, she was demonically possessed. She was destroying everything around her." Out of that experience came "Amputations," one of the highlights on Bad Cop/Bad Cop's explosive second album, Warriors. The song is a slower, bigger sing-along than anything else in the band's growing catalog, and it's about the only thing not at a breakneck pace on the record.
Many of the album's most cathartic, aggressive moments come from the mind of co-vocalist Stacey Dee, who after going through the darkest time of her life has come out stronger than ever. Instead of focusing solely on her own issues, she was able to expand her horizons, writing songs as poignant as "Victoria" (about a friend's child who committed suicide) and "Womanarchist" (in which Dee namedrops Revolutionary War heroine Nancy Morgan Hart and Joan of Arc while proclaiming she wants "to make the whole world feminist"). Dee explains much of her expanded worldview came in the wake of the 2016 presidential election, making Warriors one of the first punk albums written in the Trump era.
"The election made a real big impact on us," Dee says. "We were really hurt and really sad. It felt like we needed to take a stand and say something. I had never really dug into anything super-serious about fairness, equality or justice in my songwriting before. When my bandmates and I got a chance to rebuild together following my fall, it was all about honesty, celebrating our differences and letting our power come together naturally." The foursome began recording immediately following a successful tour with the Interrupters last fall, spending roughly six weeks between Hurley Studios and Maple Sound Studios with their longtime collaborator and producer Davey Warsop between December 2016 and February 2017, with Jason Livermore (Descendents, Lagwagon) responsible for mixing and mastering—and just like on Not Sorry, Fat Wreck Chords founder Fat Mike chimed in with plenty of ideas as well.
"When it comes to songwriting, I'm open to anyone offering ideas—I think that makes it cooler. I'm all about what sounds best. Mike had really great ideas—most of the time, I agreed with him," Dee says with a laugh. That songwriting invitation extended within the band, too, as bassist Linh Le contributed two of Warriors' finest moments, "I'm Done" and the title track. The former tackles the topic of gender-related microaggressions ("I felt instead of being passive-aggressive about it, I was just going to be aggressive," Le says); the latter was written to pay homage to all who have devoted their lives to fight for equality and was inspired by the Trưng sisters, who led Vietnam's rebellion against China nearly 2,000 years ago. Needless to say, there is more to Bad Cop/Bad Cop than your average punk band—and that's how the women like it. "It is important to raise awareness," Le says. "There are so many people we care about who feel stuck or afraid."
"We tend to stick up for the underdog," Dee concludes. "It hurts us when anyone is marginalized. I was so negative for most of my life. After changing my life, I have been trying to focus on strength, connectedness and positivity. I think this record is a good start."
Elway