Katchafire at Garden Amp - Night 1
with
Fia
,
DJ Tomas | Umoja HIFI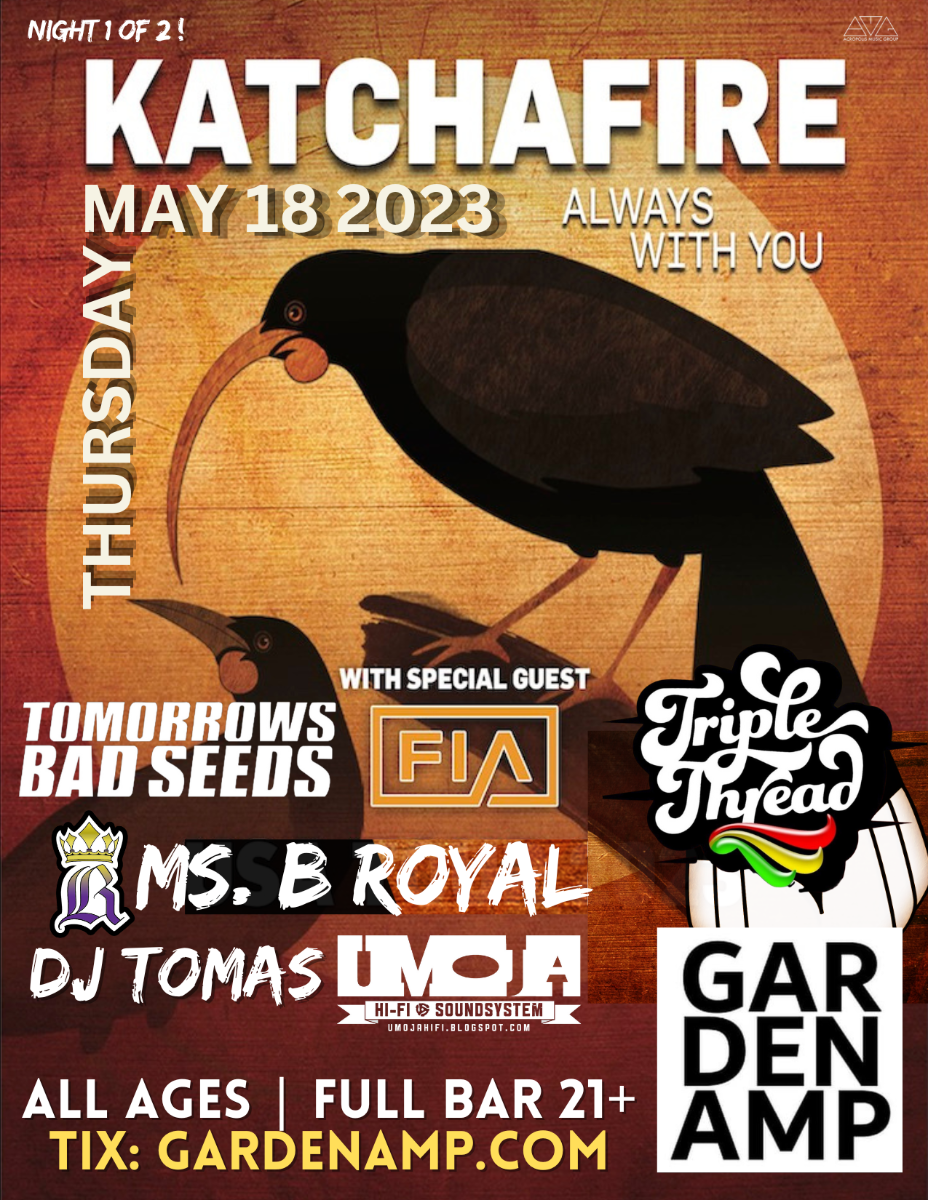 $25.00 - $30.00
Katchafire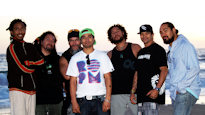 From humble roots reggae beginnings in 1997 as a covers band with a name inspired by The Wailers' debut album Catch a Fire, to their current status as troubadours of Pacific spirit, Katchafire have refined their craft with their latest offering – a testament to organic Aotearoa reggae. Three magical years in the making, and with a charged sensibility on their new album, Katchafire breathe new life into their reggae odyssey with On the Road Again. It is an album that that rings true to the faithful, holding a flame to the fine balance of classic roots reggae, with a r'n'b and funk rub.

Katchafire are no strangers to success, they are truly 'World Famous in New Zealand' with a double platinum debut album Revival, a platinum follow up Slow Burning, 2003's highest selling single 'Giddy Up' and the critically acclaimed 2007 release Say What You're Thinking. They are also revered throughout the Pacific and are part of the staple diet in the Californian reggae scene.

Katchafire are a band that resonates throughout the nation, spreading the good will of reggae from rural foundations, its members residing throughout the Waikato, Raglan, Waihi, and Hamilton. There is a united spiritual connection between its seven members and the land they come from. Always a band that has stuck true to whanau roots, Katchafire embrace a truly universal sound with their latest offering. It is an omnibus of where, and who, Katchafire are.

Recorded at the familiar hunting grounds of Revolver Studios in Waiuku, Katchafire consists of Grenville Bell (guitar), Haani Totorewa (keyboards, vocals) Tere Ngarua (bass guitar), Logan Bell (guitar, lead vocals), Jordan Bell (drums), Jamey Ferguson (keyboards, sax, lead vocals) and Leon Davey (vocals, percussion). The album is a finely tuned result of brothers with a constant vibe and consciousness of their travels: both physical and spiritual. Logan Bell offers some insight on how the process worked this time round.

"We've existed in Aotearoa for 10+ years, so since we released Say What You're Thinking in 2007, we've really concentrated on touring in New Zealand, throughout the Pacific, including Hawaii and touching base in California over the last three years. It has been a major focus and influence on this album.

We're about to head off to California for the third time just before the album drops and being there puts us on a truly international stage. It has opened us up to Jamaican dancehall influences and forced us to be tight on stage and also extend our musical vocabulary."

You can hear the generational reggae rub on this album: touches of the 80's, with Aswad's influence apparent, deep synth stabs of Sly & Robbie, and also the ancestral trumpets of Aotearoa dub. All said; this is the most rounded Katchafire album; capturing a diversity of instrumentation, and clarity of sound. Inspired by their travels and their extended families, Katchafire embraced a more sophisticated approach in the studio, due mainly to their veteran status and honed skills.

"Our experience as a live unit, being on tour and knowing the studio set-up better has made us more confident with this album. We always have ideas and sounds in our head and this time round we experimented a bit more to see if we could get them down on tape. The songwriting is a shared process and I think we have grown in confidence individually, and as a band. We lived and breathed this album, staying at Revolver Studios and working all through the night with our engineer and co-producer Nic Mander. It was a classic Katchafire experience, basically a family affair."

Opening with vintage Katchafire, 'On the Road Again' is dedicated to the touring life, place names are rattled off through the greater Pacific. It lays down the manifesto of the hardest working band in the land. Next up is 'Sweet As', reggae pop straight out of the Aswad songbook, followed by 'You're Dreaming', a postcard to Pacific paradise. A plea for role models 'Lead Us' opens with a new wave synth line that is quickly stitched into a hyperactive skank. A soothing and rich sound is evident on 'Irie', a track that opens like a Style Council tune before floating off into a gentle pulse, infused with sweet harmonies.

If the first five songs are 'classic' Katchafire, then 'Groove Again' is a step into slightly new territory with a sultry dancefloor shuffle and dancehall vocal interlude. Logan Bell credits the richer tapestry on this album to their songwriting approach.

"On the Road Again has a far greater sense of collaboration on it. In the past, individuals have brought songs or ideas to the table and then the band flesh it out. On this album we let our guard down and let the strongest ideas be the ones that survived. Like with 'Groove Again', we all wanted to make a song that would make people dance, I think it is also influenced by the American West Coast and the bands we have seen or played with. There is still a signature Katchafire sound; it's just a bit more diverse this time round."

The next track, 'Feels Like' is a slice of slinky reggae, a story of 'bromance', the brotherly love that binds the band together. Aroha is at the core of every Katchafire moment, this song is homage to that sentiment. 'One Stop Shop' is pure reggae pop, full of feel good factor and a dash of vocoder. The second half of the album is a chill pill, as on 'Chances Are', drenched in crisp skanking reggae, where you are invited to let all your problems dissolve and relax into the head nodding spirit. You are lyrically guided to: "take a load off your mind...chances are the stars will align." The tide turns briefly in the next track 'Is This Familiar', a brooding nocturnal song with a narcotic squelches, reminiscent of Sly & Robbie. Truly righteous, 'Seek Ye' is a lullaby to Jah and Te Reo Maori vocals connect the song to Aotearoa. Final track 'Serious' has a distinctly 80s r'n'b vibe to it, a sultry song for lovers that ends with a Hendrix guitar freak out that fades into the distance and finishes the album.

With a diverse palette and natural ability to extend their songwriting skills, Katchafire have made their most accomplished album to date. It stays true to their formula and strays in just the right places to keep things evolving and fresh. On the Road Again is the perfect soundtrack to the summer that is at our door, all that is missing is seven smiling Katchafire faces on stage, spreading aro
Fia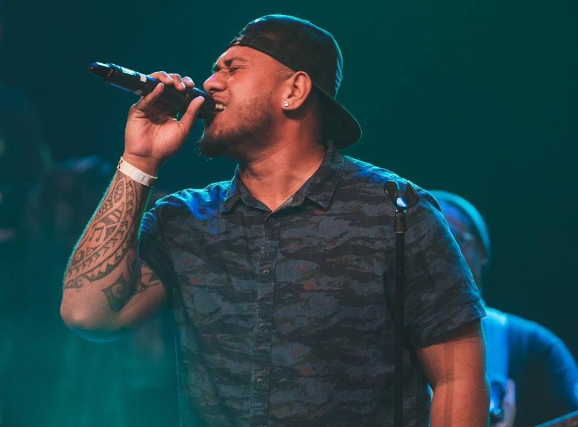 DJ Tomas | Umoja HIFI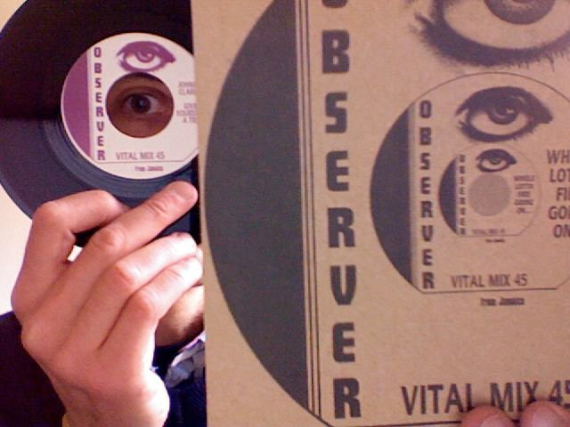 Bio:
DJ Tomas (Umoja Soundsystem/Voltage Music) has DJ'ed on radio and in clubs for over 25 years; he's also played drums in alternative rock bands, written for Urb and XLR8R magazine, and hosted radio shows since the late-80s. The Bay Area native started out as a radio DJ in high school and later at college station KXLU in LA. He began spinning clubs in 1990 and co-founded the Umoja Soundsystem, a six-person multicultural, multi-genre music crew.
Umoja Hi-Fi is an eclectic group known for reggae, jazz, hip-hop, soul, electronic, house, broken beat, Latin and Afrobeat – a unity of culture through music. On the production side, DJ Tomas produced tracks as Double Identity for his own Voltage Music label, remixed Montreal artist Poirier for Ninja Tune, released music on Ubiquity, Bastard Jazz and other labels.
DJ Tomas now lives in Costa Mesa, CA, and DJs on Nice Up Radio and club dates around the West Coast.