Beatles | The Smiths | Oasis | Joy Division tributes - British Invasion
with
Nowhere Fast
,
The Walrus
,
Supersonic LA (Oasis tribute)
,
Joy Revision - a tribute to Joy Division
Sat
September 23, 2023
4:00 pm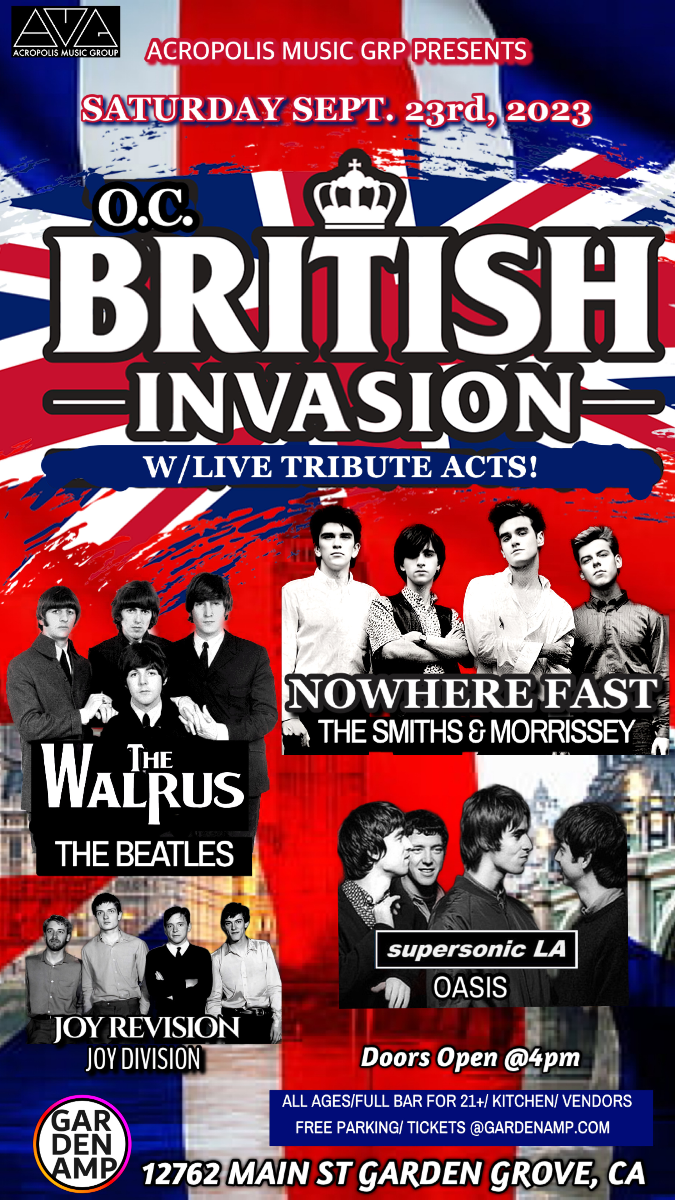 $20.00
The Beatles, The Smiths/Morrissey, Oasis, and Joy Division all have one thing in common....yes they are all musical bands..okay so 2 things in common...they are all from Britain, hence the name of this event; British Invasion. Its okay, no worries to hide the women and children and get ready for war. Get ready to party as this event is a LIVE Tribute Concert with Walrus (Beatles), Nowhere Fast (The Smiths), Supersonic LA (Oasis) and Joy Revision (Joy Division).
All Ages, Full Bar for 21+, Yummy Food Pop-Up and Free Parking!
Nowhere Fast
The Walrus
Supersonic LA (Oasis tribute)
Joy Revision - a tribute to Joy Division