DEVO, Blondie, The Psychedelic Furs, Bauhaus, Talking Heads, Go Go's tributes - Endless Summer 80s Bash
with
Smart Patrol
,
No Go's (Go Go's tribute)
,
Heart of blonde
,
Pretty In Pink (Tribute to Psychedelic Furs)
,
Talking Threads (Talking Heads tribute)
,
Eyeliner (Tribute to Bauhaus)
Sat
September 30, 2023
3:25 pm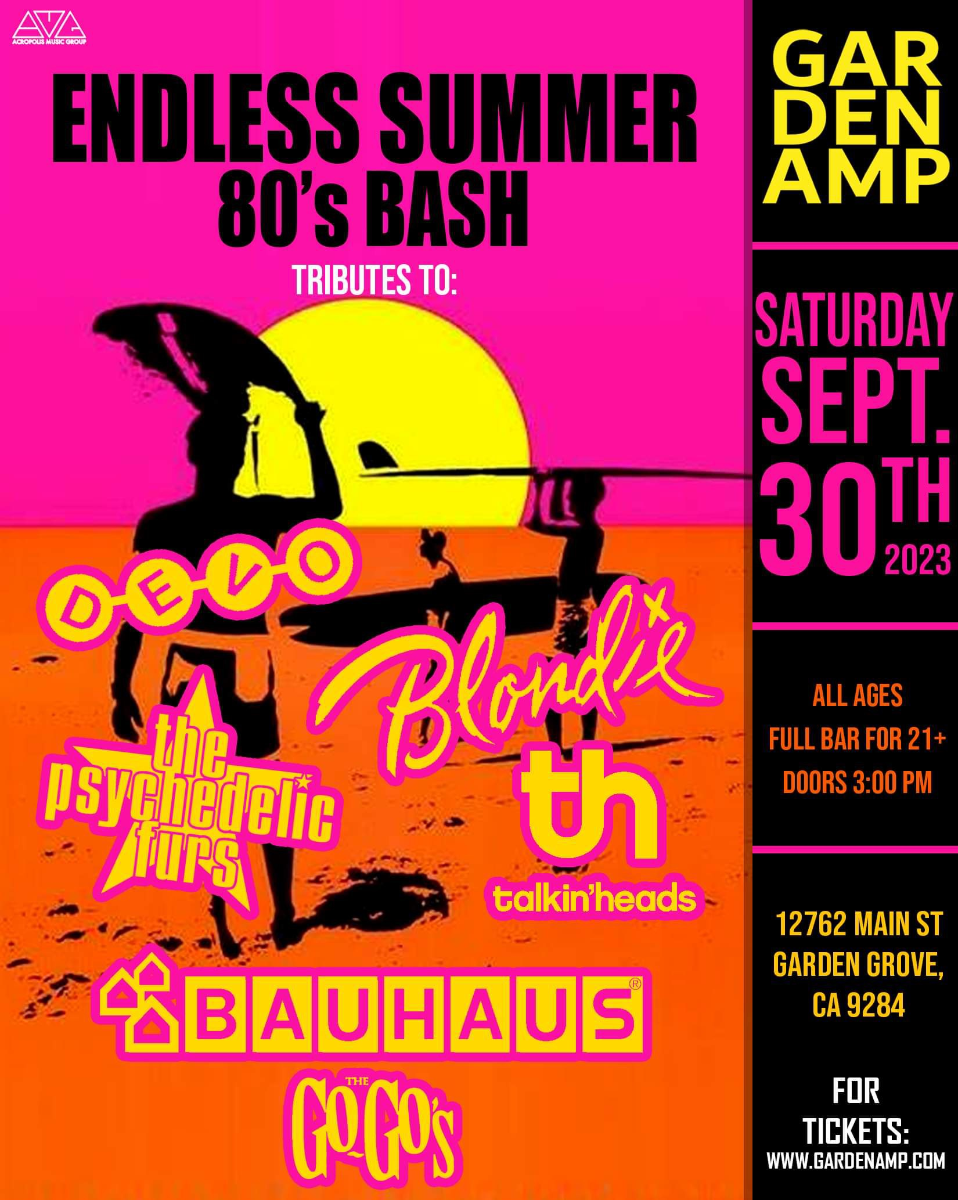 $10.00
Saturday, September 30th is Endless Summer 80s Bash with DEVO, Blondie, Psychedelic Furs, Talking Heads, Bauhaus, and The Go Go's LIVE Tribute night. Live tributes are: Smart Patrol, Heart of Blonde, Pretty In Pink, Talking Threads, Eyeliner and The No Gos. All Ages, Full Bar for 21+ , Yummy Food Pop-Up. Lets Party as 80s Summer will never end!
Smart Patrol
No Go's (Go Go's tribute)
Heart of blonde
Pretty In Pink (Tribute to Psychedelic Furs)
Talking Threads (Talking Heads tribute)
Eyeliner (Tribute to Bauhaus)