Doors | Tom Petty | Bob Dylan | REO Speedwagon tributes
with
So Petty
,
Tambourine Man - A Tribute to the Music of Bob Dylan
,
Ridin' The Storm Out - REO Speedwagon
Thu
December 7, 2023
6:00 pm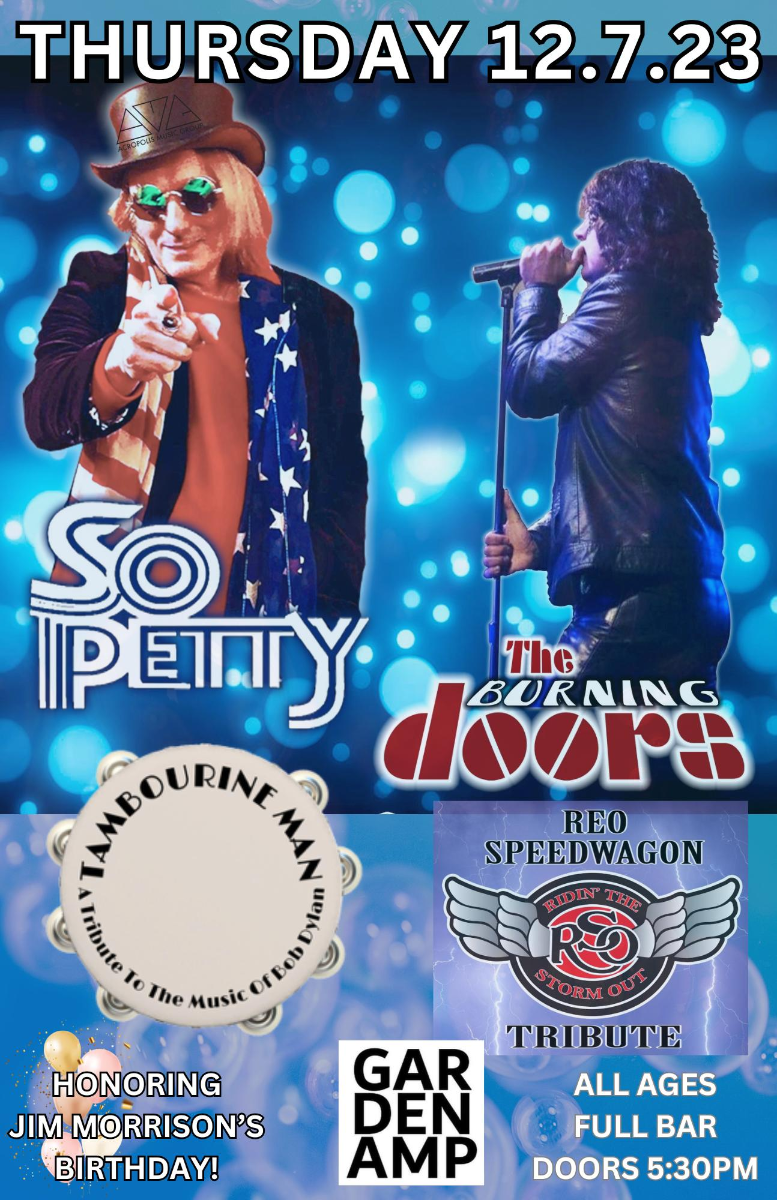 $10.00
A Classic Rock Tribute Night at the Garden Amp!

🔥 Join us for an unforgettable evening under the stars as we bring the timeless music of four rock legends to life! Experience the magic of The Doors, Tom Petty, Bob Dylan, and REO Speedwagon like never before in a sensational tribute band extravaganza.

LIVE Tributes by Burning Doors, So Petty, Tambourine Man and Ridin' The Storm Out.

All Ages, Full Bar, Yummy Food Pop-Up in Outdoor Concert setting.
Burning Doors (Tribute To The Doors)
So Petty
Tambourine Man - A Tribute to the Music of Bob Dylan
Ridin' The Storm Out - REO Speedwagon